Re-release coming soon!
The robo-owls await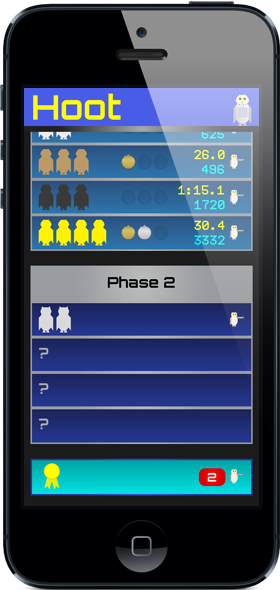 Hoot has 20 levels split into five phases of robo-owls, each with their own unique challenge. Play for maximum points or play for fastest time, or both simultaneously! See how many coveted gold stopwatches you can earn.
Throughout the game there are lots of achievements and awards available. If you use Game Center, you can challenge your friends to beat you score, best your time, or acquire a rare achievement.
Dr. Parliament is sure you will fail... play Hoot and foil his plans!
© 2023 TouchScience LLC. All rights reserved.