© 2023 TouchScience LLC. All rights reserved.
Your sound effects at the touch of a button... Now playing!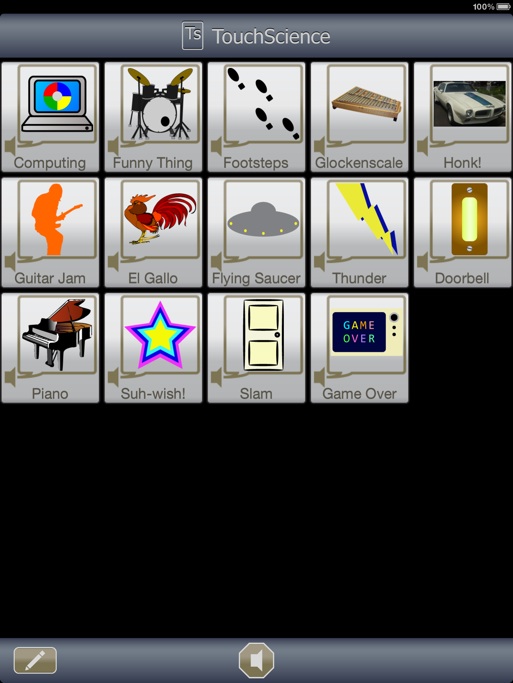 Tap a button, and a sound effect plays! Add buttons for all of your favorite sound effects- now you've got the right sound ready for any occasion.
Buttons can be customized to play whichever sounds you want them to, with whichever picture you want for each one. Pick from over 50 included sounds and pictures... or add your own! That's the "my" part of mySFX. Sound and image files may be added by connecting to iTunes and dragging them in. mySFX can receive sound and image files from other apps using "Open In...", and new images can simply be pasted in while editing a button.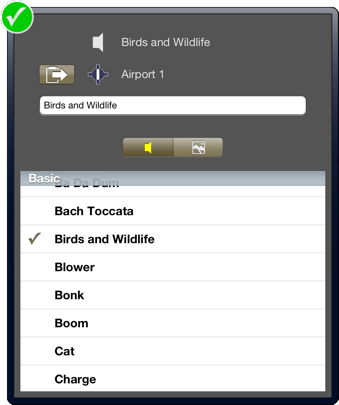 Add your favorite movie lines, theme songs, effects, or whatever your imagination comes up with to the mySFX library, assign them to a button, and you've got the sound you need at your fingertips.
There are numerous good sounds available at various web sites. Check out
NASA sounds
for starters. A wide variety of sounds can be downloaded from
freesound.org
. Some of the included sounds and images are from sites like these. Please check the
attribution page
for more information about the included sounds and images.